03.28.2023 Bicycles: The changing face of commuting and how it impacts design
March 28, 2023
The bike2work scheme has incentivised many employees in towns like Bristol to change their commuting habits, ditching cars, buses and trains in favour of the good old push bike. It's cheaper, healthier and better for the environment to cycle, so what's not to love? 
In line with this shift, we have been looking at how we can help large employers meet the rise in demand for safe bicycle storage during office hours and our current project with a leading independent UK law firm's Bristol office is the perfect example.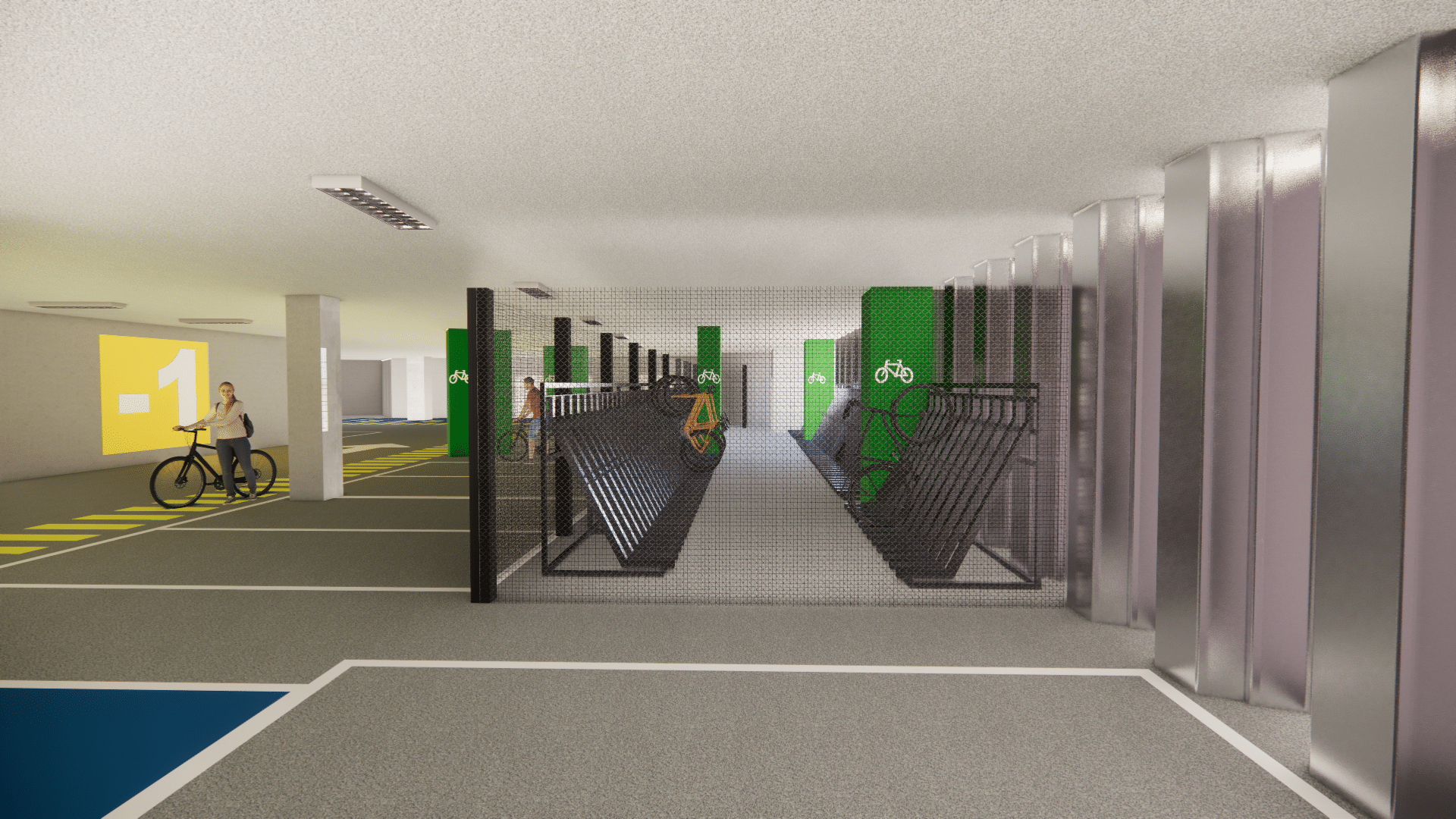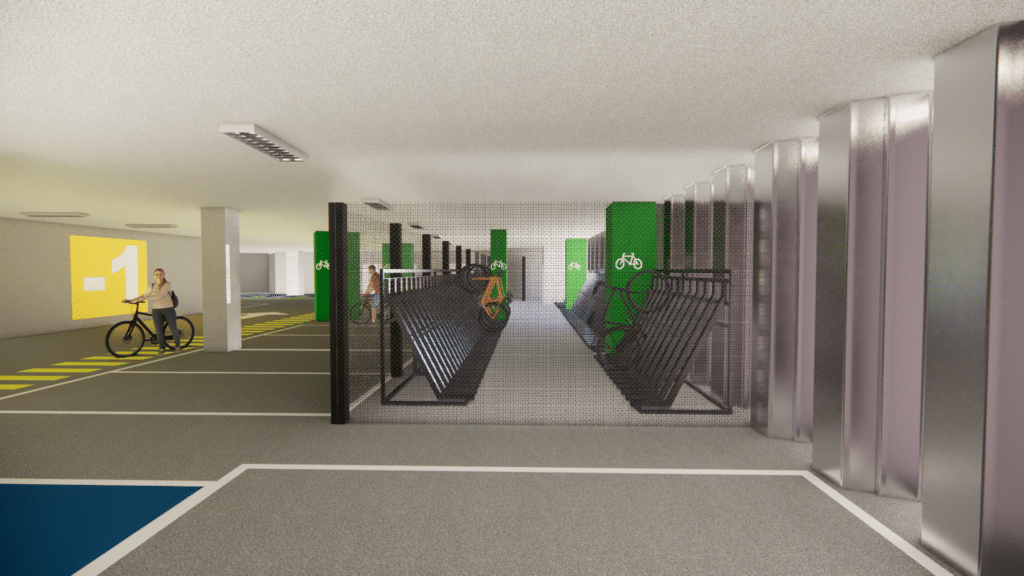 Their brief was to look at the basement car parking storey in One Glass Wharf, a large commercial building in the heart of the city, to see how we could incorporate as many secure cycle bays as possible, but – and here's the tricky bit – we needed to do this without losing any parking spaces.
Gearing up for big changes
Our new proposed design cleverly incorporates some 250 bicycle storage spaces, almost three times as many as the existing 80 or so spaces they currently have. By reviewing which spaces in the car park were underused and finding that as much as 32% of the car park was reserved for Blue Badge holders, we realised that we could remove just eight (20%) non-compliant Blue Badge spaces – this left 30 still intact – and take less than 10% of the motorbike spaces to vastly increase bicycle storage.
The way we proposed storing the bicycles also played a part in being able to fit quite so many bikes into the space. The most efficient way of storing bicycles is vertically, but as we were not able to fix onto piled walls, we went for a semi vertical system, which is still a far more efficient use of space versus horizontally storing bikes. The secure storage facility is effectively a large cage around the bicycles, connected to the fire alarm system, which is a neat off the shelf solution that is cost effective and easy to install. The space also incorporates power points for charging electric bikes, lockers and a much needed cycle repair station.
To make sure the spaces are easy to find, we designed super graphics and used bold colours for clear wayfinding and designated zones.  The access routes for cyclists once inside the car park are wide but do not compromise or compete with car parking spaces – nobody wants parked cars (or expensive bikes!) being scratched.
Come along for the ride?
Many more people are able and want to cycle to work. The combination of the all new bike2work scheme and successful campaigns by the likes of Bristol Cycling for safe cycle routes around Bristol city centre have made cycling a quicker and healthier option for many commuters into the city. We're sure this is a trend that is only set to grow, as more and more people look to find cheaper and greener ways to get to work. Being able to find innovative ways to store bicycles in new and existing car parks will invariable become a must have skill for architects working on mobility and masterplanning up and down the country.