06.30.2023 The sustainable choice for Bath Podium
June 30, 2023
Bath Podium carpark (and the adjoining Hilton Hotel) had been chalked up for demolition. Following an investigation into the long term safety of the building, it was deemed unsafe and no longer fit for purpose. The building was then bought by Strathclyde Pension Fund (SPF) who, along with their chosen suppliers, hoped to save the building.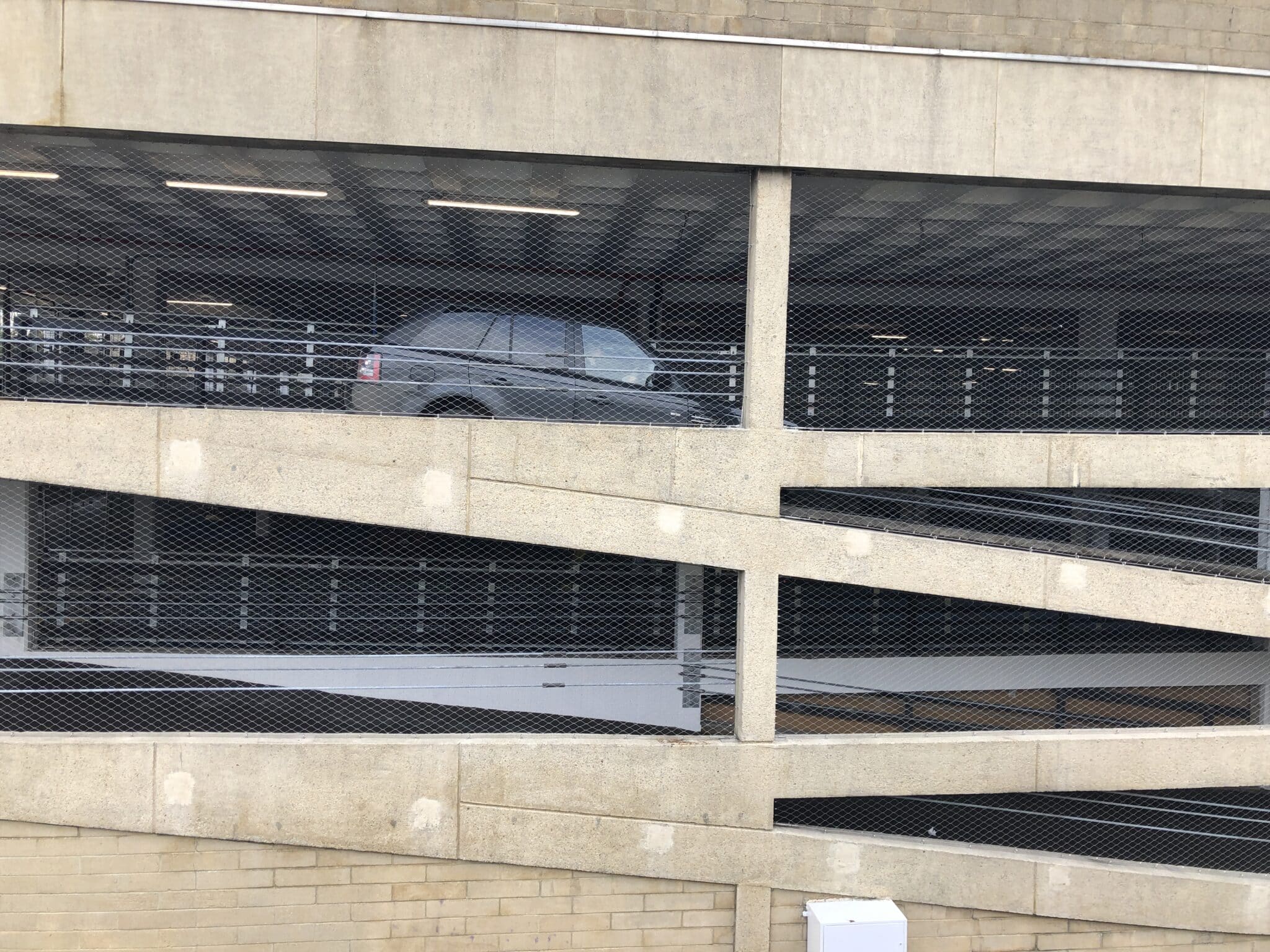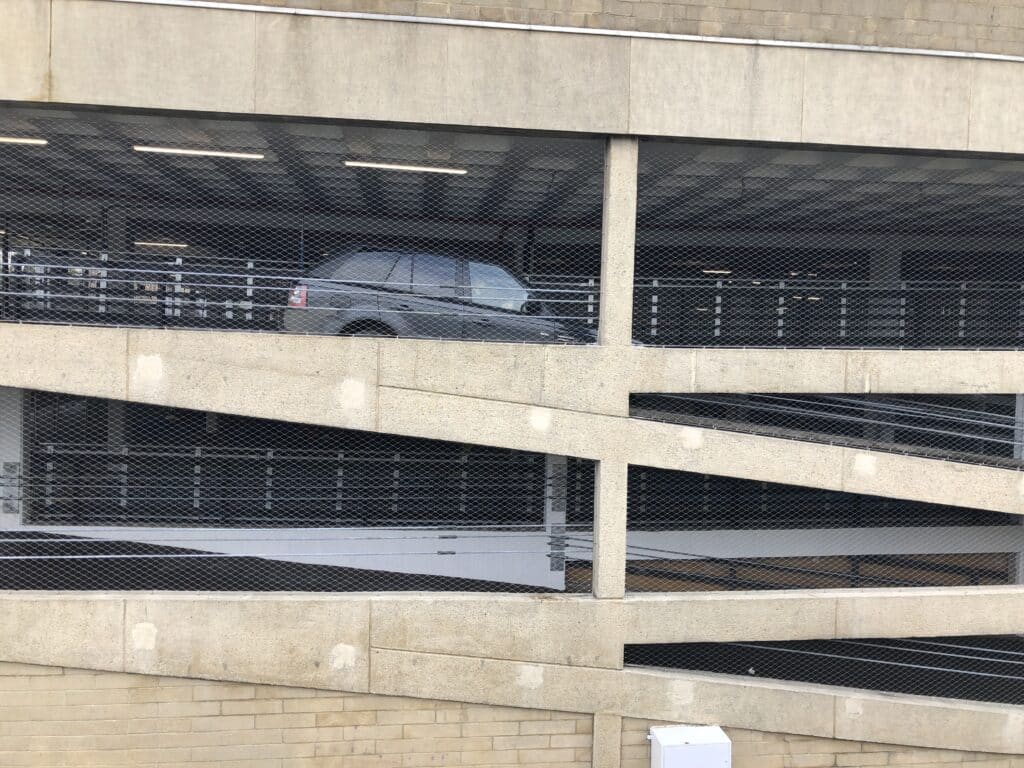 SPF has an ambitious sustainability framework. Knocking down a concrete building only to build a new version of itself in its place is a catastrophe from an environmental perspective, not least because of the waste created and the materials (often a lot more concrete) needed to rebuild. And with any number of concrete car parks from the 60s and 70s now nearing the end of their perceived lifespan around the country, the appointed design team wanted to prove that there was another way, to set a precedence. We wanted to save this city centre building and transform into a car park befitting of the city of Bath now and for the future.
Throwing Bath Podium car park a 50 year life line
SFP had commissioned structural consultants, Stripe Consulting to carry out an additional extensive structural survey. Their findings were a real eye opener and together we were able to clearly demonstrate to the client that with intelligent design and careful planning, the operator, Cushman Wakefield could implement a 50 year Life Care Plan, that would save the car park from demolition and continue to support the Hilton Hotel above.  It was not going to be easy, but it was definitely going to be worth it.
Ramping up the car park's green credentials
Beyond the structural issues and the problems with customer experience, Bath Podium was failing from a sustainability perspective. The car park had no EV charging points and no source of onsite renewable energy. It was in no way set up for a more sustainable future, an issue that needed addressing to be in line with the client's environmental agenda. The car park now has 10 EV charge points, the only ones in the centre of Bath. Due to the power and set up of the substation, Bath Podium has the capacity to run a further 100 EV charge points as demand increases. Moving the car park from a short stay (max 4 hours) to long stay (24 hours) has also meant that hotel visitors can recharge their cars overnight, encouraging people to use their electric cars.
We also installed 208 solar panels on the Waitrose roof but still within the demise of the car park developer. This solar installation provides electricity for the car park, offsetting the lighting, carbon monoxide fans, payment machines and Waitrose lighting. The clever design means that in the future energy storage batteries can be added, giving the option to power the car park lighting at times when solar PV sourced energy isn't available.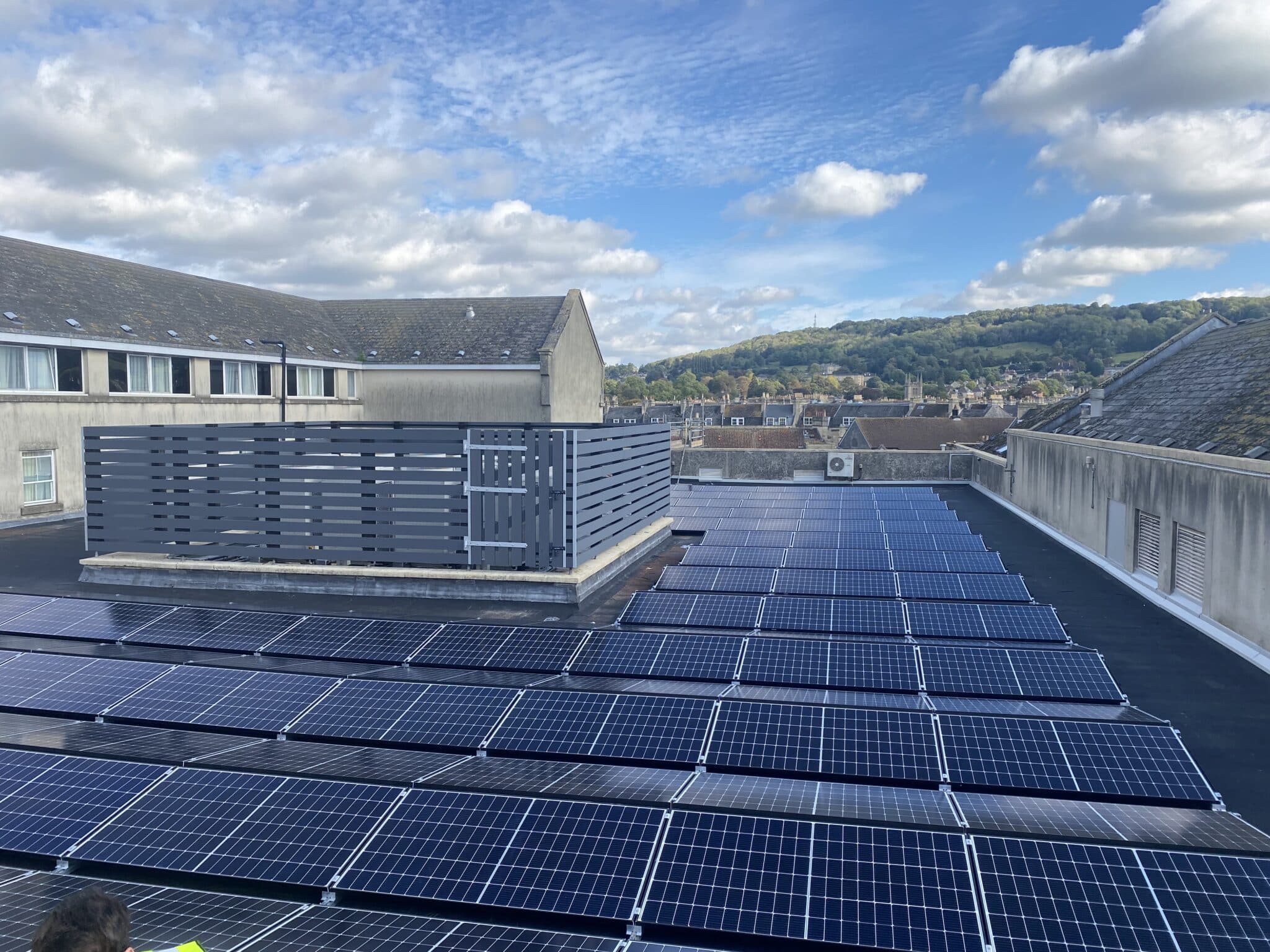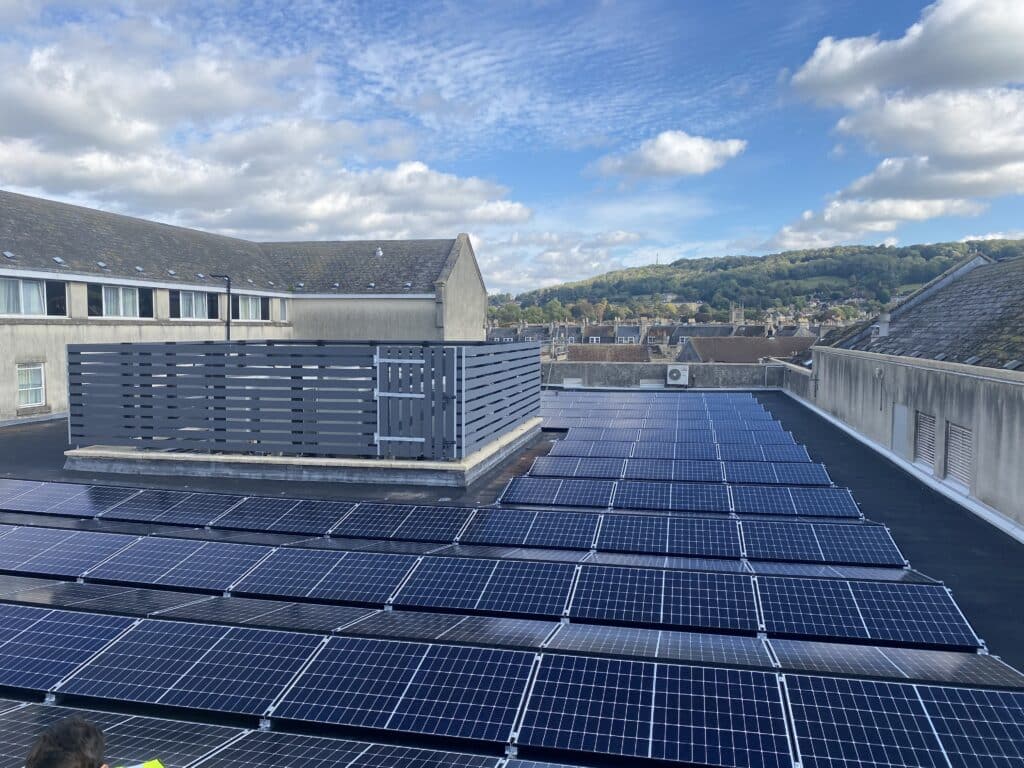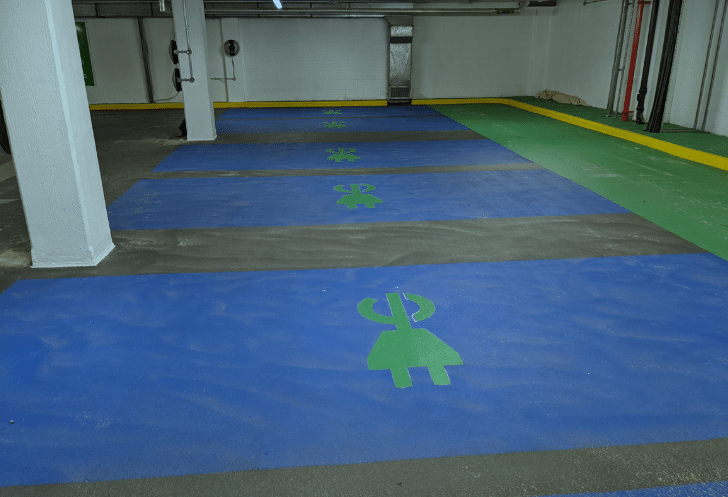 Both these additions have substantially improved the car parks longevity as it can now easily meet the growing demand for EV charge points and makes it a much more sustainable building – something that will only become more important as the years go on.
Watch this space for more details on how, together with an incredible team of consultants and suppliers, were able to breathe new life into this tired Brutalist block.