08.03.2023 PCH-a appointed to framework for Ebbsfleet Garden city in Kent
August 3, 2023
Located on 2,500 acres of previously used, brownfield land on the Kent Thames riverside, Ebbsfleet Garden city is the first garden city to be created in 100 years. PCH-a has just qualified for the £150m implementation framework for this pioneering project, a four-year deal for Procure Public, acting on behalf of Central and Cecil Housing Trust.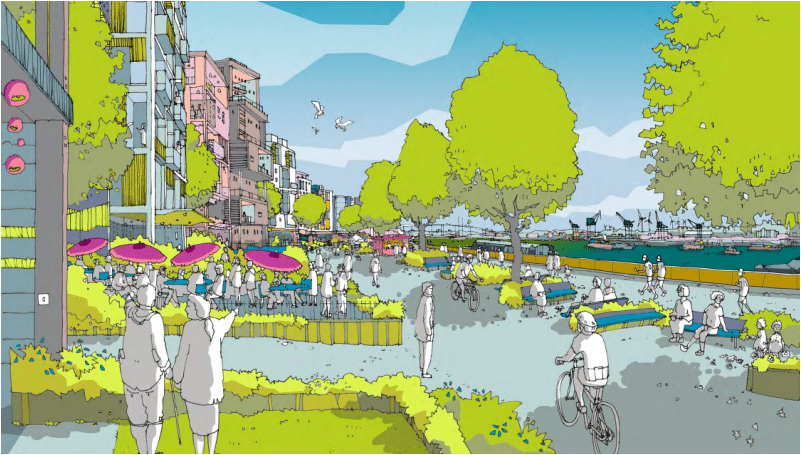 As one of just 34 architectural and landscape practices to have been appointed, PCH-a's remit will focus on delivering the primary public sector, mixed use development in Ebbsfleet. For the landscape architecture elements, PCH-a will be collaborating with LDA Design, led by Director, Kirk Nelson.
PCH-a Director, Polly Church, had this to say of the appointment: "Being able to work on such a ground-breaking project is really exciting. This is an incredible opportunity to show what's possible when we work together with a shared vision to create the kind of uplifting spaces people really want to live in. Partnering with landscape architects, LDA Design, who are just so good at what they do, will make for a truly inspiring journey."
More details to come.