08.08.2023 Amrit Flora: What it means to qualify as an Architect
August 8, 2023
Our very own Amrit Flora has just completed her Architecture Postgraduate Diploma Professional Practice (RIBA Part III), without which you cannot become an architect. It is the final of the three parts to qualify and we could not be happier for her. Congratulations, Amrit!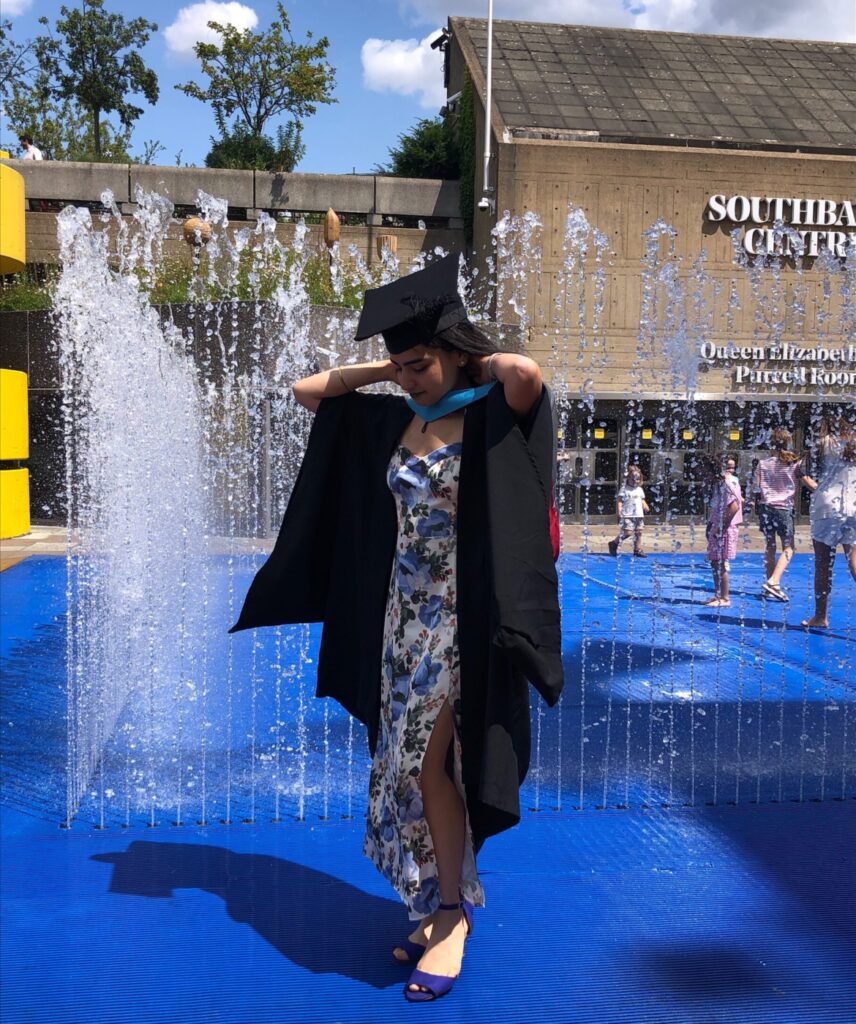 Here we catch up with Amrit to find out more about what means to qualify as an architect.
What does the course entail?
The course consisted of four modules: two exams and two pieces of coursework. The largest fraction of the course was the case study which is work based whereby you write about the progress of a project from the moment it arrives at the office to when it is on site and eventually in use.
As there wasn't one project that would have allowed me to cover all the work stages, I split the case study across two projects. Firstly, I focused on Uxbridge Road, a residential development in a built up, highly congested part of West London, taking the reader from when it came into the office, up until the contractors were ready to get going on site. The client however has yet to proceed with building out this new build, but watch this space!
For the second half of the case study, I used the Wynnstay Gardens project and shadowed PCH-a Associate, Irene, who was the project architect and contract administrator. This involved going to site, implementing the contract and undertaking valuations. This project was completed in January this year and the clients have moved into their renovated flat. Although both residential, the projects were different in terms of scale and brief – one a new build and one a refurbishment…. they both had their own challenges!
(You can read more about how to successfully renovate a mansion block flat on our news page. And if you're interested in the value of incorporating Winter Gardens into urban designs, such as the Uxbridge Road project, take a look at this latest article.)
What surprised you most about the course?
I was surprised by how much the climate emergency is impacting our world and how urgently the design of our built environment needs to prepare for this through use of proposed materials etc. Additionally, the Grenfell disaster has had a massive impact on product selection and planning procedures– and rightly so. We are currently working in a context of navigating through the new laws and steps from the Building Safety Act 2022.
I also really enjoyed learning more about the non-design side of running an architectural business and the professional best practice according to the architect's code, from HR and building contracts to promotion.
So, what's next?
I'm looking to see the projects that I've been working on so far through, as they progress through the project life cycles. It's exciting to now be able to do this as an architect rather than as architectural assistant. Currently, I'm working on the 179 Wallwood Road new build residential planning scheme and the St Margaret's Church refurb which is on site.
I would also like to work more on tender packages and continue using and learning Revit. And if the Uxbridge Road client decided to go ahead I would love to work on it again!