03.01.2022 The importance of context in Architecture
March 1, 2022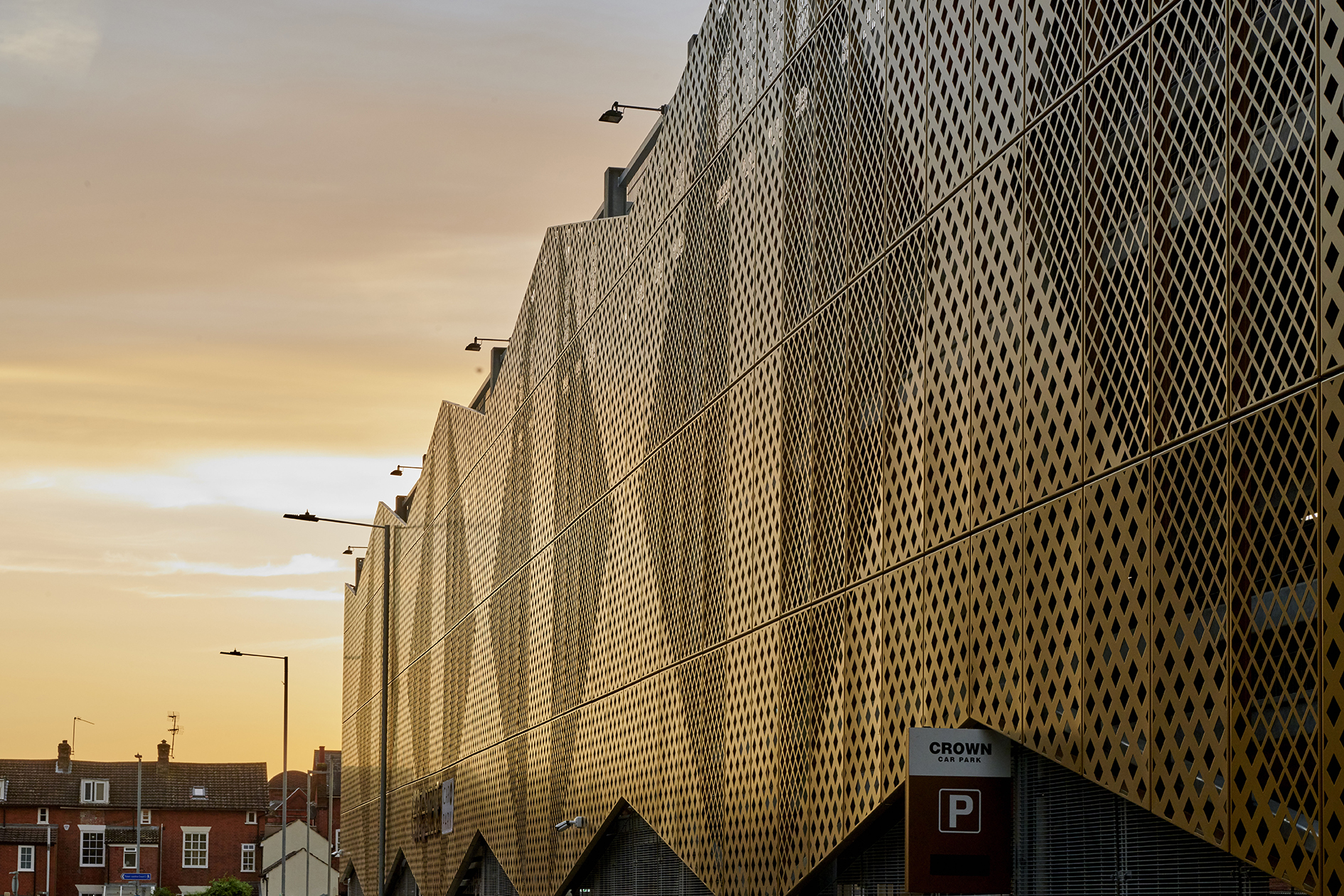 We want to rewrite the rule book when it comes to car park design, with a vision to create stand out buildings that actually enhance the architectural story of a town.
Today, there's no denying that town centre car parks are, at best, a necessary evil, but more often than not they're a real eyesore and a hotbed for anti-social behaviour. So where do you start when designing a building that doesn't conform to the norm and become another blot on the urban landscape?
We believe that the answer is context. To give a design context you need to understand the space the building will occupy. It's about really getting to grips with local history, heritage, existing architecture and the surrounding landscape and using this as a guide for the designs. And while car parks need to be functional, this approach still rings true for their design. For us we have three projects where, we believe, this has truly been brought to life.
For the Crown Car Park in Ipswich we created a façade of intricately perforated gold metal panels that create a crown around the building. It's a bold statement, but one that takes its design cues from the town's arts and crafts heritage and its connection to Saxon gold. But importantly too, the colours marry up with those of the Suffolk coast just a few miles away, bedding it into its local surroundings both in terms of its history and its landscape.
In Sittingborne, Kent, we wrapped the car park in colour coated perforated metal, creating a rich mix of colour and texture to reflect the landscape of the surrounding Kent countryside. The three levels represent the sky, the sea and the land, while a gabion system using only locally quarried stone really grounds the design.
And finally, Monarch Quay, where the standout element to this design is a network of suspended aluminium panels, creating a kinetic frontage that ripples in the wind. It mirrors the dynamic waterscape of the building's setting on the Mersey River in Liverpool. The corten steel at ground level will rust to reflect the worn brick and metal work of the surrounding docks.
These buildings are all about as far from a concrete lump of a building as you can get. And because the context – both historical and that of the local landscape – have been put centre stage, we believe they genuinely have the potential to truly stand the test of time.