05.09.2023 Winter gardens: Building healthy residential properties in polluted urban areas
May 9, 2023
One of the major challenges we face as London architects is meeting the need for so called 'amenity spaces', such as balconies and roof terraces (essential if a residential development is to comply with local planning policy), when the site faces a heavily polluted main road.
Sitting on a balcony overlooking a congested, polluted road is not going to be an enjoyable experience for anyone, so what do you do? This was a question we needed to answer when it came to designing our Uxbridge Road project in West London. The answer was to incorporate some small but beautifully formed Winter gardens.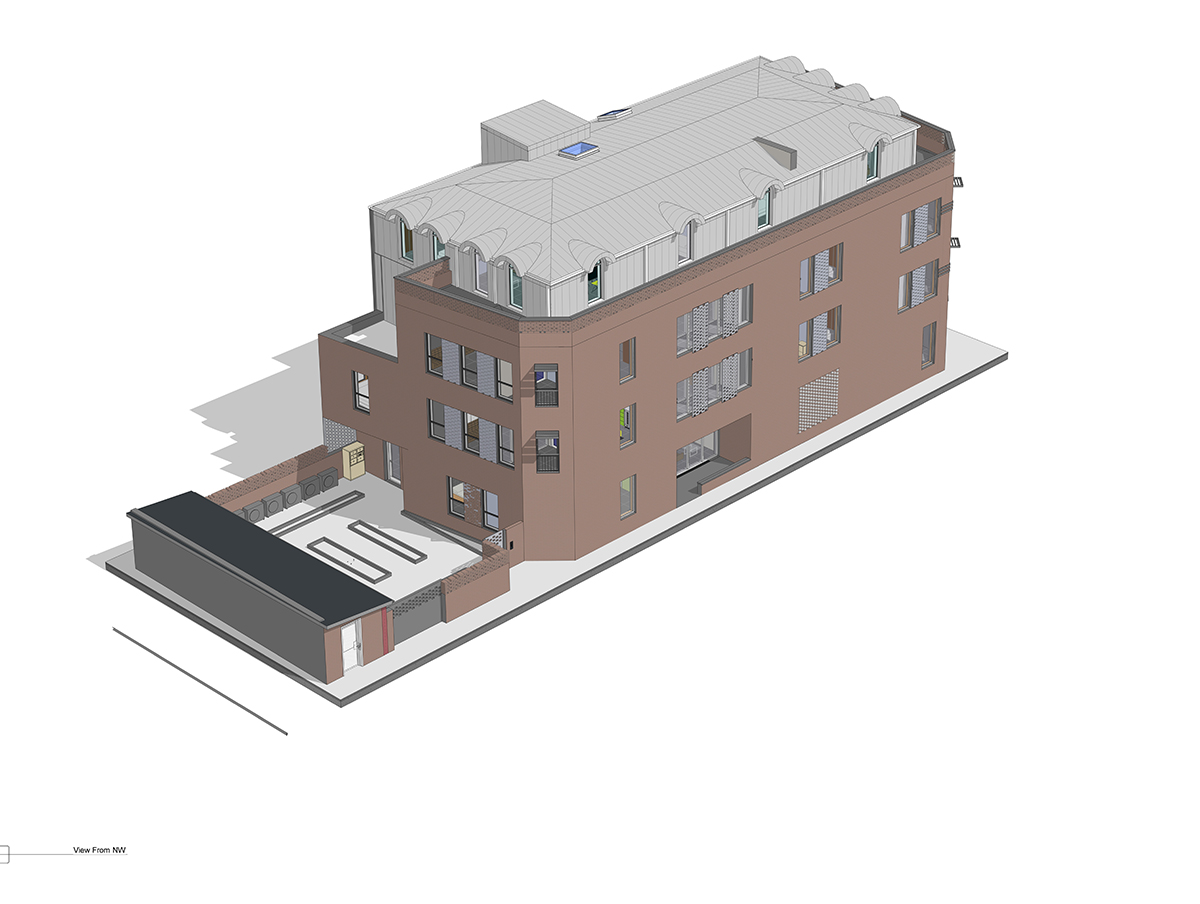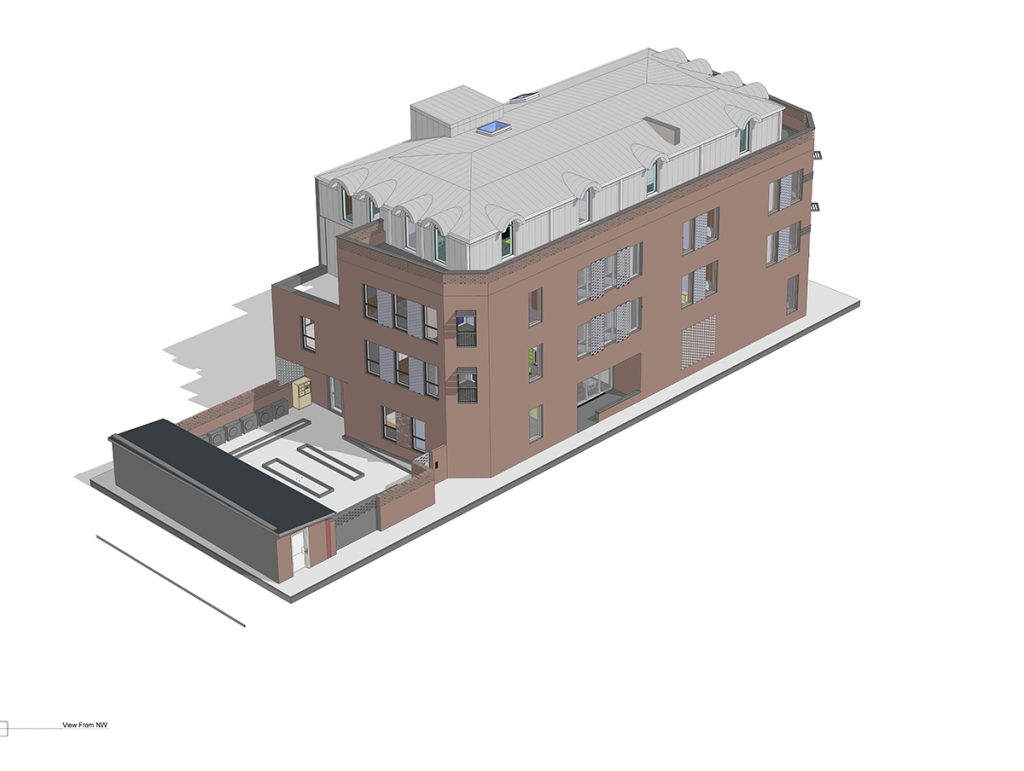 The joy of Winter gardens
The Winter gardens we designed were not simply bolt on balconies enclosed in glass as this approach only ever creates more problems than it solves. Our Winter gardens are rooms in themselves. They are separate from the habitable spaces of the property and are clearly not just a standard room, such as dining or living. They are light and well ventilated but give the home owner the flexibility to do something special with them, meeting the 'amenity space' requirements legislated by local authorities.
But – and here's the important bit – they are designed within the thermal envelope of the building. They are part of the fabric of the building itself, avoiding the horrors so often associated with simple glass enclosed balconies, such as poor thermal bridging and damp. Taking this approach meant that we could reduce the number of opening windows to protect from the pollution. We also added solar shading by using intricate perforated screens so that the space will not over heat on the west and south facing facades. The rooms are truly fit for purpose and will be enjoyable spaces to spend time in now and in the future.
The expensive truth about Winter gardens
That said, truly successful Winter gardens of this kind are only really do-able if you introduce mechanical ventilation with heat recovery (MVHR), which provides fresh filtered air into a space whilst retaining most of the energy that has already been used to heat the building. A properly fitted MVHR system provides a constant supply of fresh filtered air, maintaining the air quality whilst being practically imperceptible.
And there's no getting away from the fact that these systems are not cheap. What's more, many companies only lease the buildings that they occupy. This means that the decisions about the facilities management are taken out of their control and a landlord may find it hard to invest in a system that would require significant funds without obvious quantifiable benefits.
We need to reduce pollution
The reality is that we need to see more done to help reduce air pollution in urban areas. The introduction of the ultra-low emissions zone (ULEZ) legislation will undoubtedly go some way to achieving this but there is still a long way to go. We need to get creative about town planning, green spaces and transport hubs, something that as a practice we are always thinking about.