03.14.2022 Architecture & Faith: In conversation with Mark Potter
March 14, 2022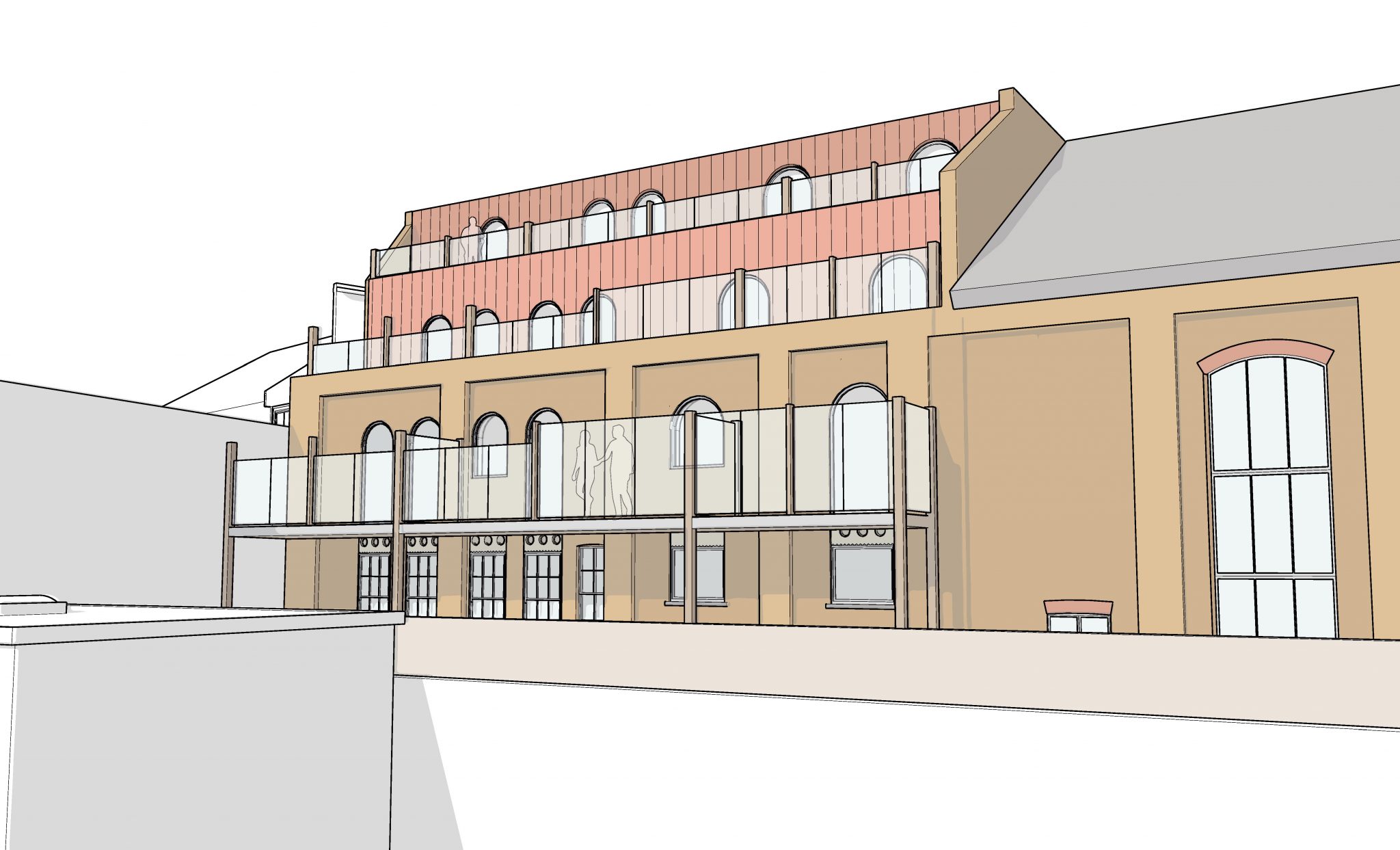 With some fine exceptions, church buildings in the UK are failing to fulfil their potential both as places of worship and as cornerstones of their communities.
We see closed doors on weekdays, imaginative conversions into blocks of flats with gothic windows and evangelical churches taking on disused warehouse spaces. The clear impression is of a slow decline in use and of church buildings no longer being fit for purpose for our communities. But it does not have to be like this and nor should it.
Here founding partner, Mark Potter discusses how architecture has the power to change all this….
Why are so many church buildings failing?
Put simply, there is too much work involved in running a church. We are currently working on church projects at various stages and what all but a couple of them have in common is that there is an enormous incentive to do nothing – it's just too complicated and too difficult to change the status quo.
What role can architecture play in stemming this decline?
The trouble is that the wider opportunities these sites hold for benefitting society and for furthering God's mission often lie hidden until you really start to dig deep and think big.
One of the arts of architecture is the power to discover and reveal what others cannot necessarily see in a site and a brief. In other words, to clearly show a site's potential so that the vison and very best design solutions appear. It is often an exciting process of discovery that can reveal unexpected possibilities with these sites that have the power to transform a community.
Are there any recent projects where this has been the case?
On our latest south London church project, the purpose revealed itself through the process of design, the gathering of professional and volunteer skills and extensive research.
As well as updating the church halls, we looked at the opportunity of the land value and its associated residential rental values and took the unusual decision to add six new flats to the site. But – and here is the important bit – we are doing this while sticking to our ethical rules of retaining the full freehold for future generations and not diminishing the floor area currently used for the charitable mission.
The flats will provide new secure housing to a co-housing group of eight young renters on modest incomes at 90% of the market rents in the area. By adding the extra floor for the flats, the leaking roof is replaced, and we estimate that the rental income the church currently enjoys will treble as a result of this development. What could have been just a simple renovation job, has become so much more, with far reaching benefits for the local people now and for the future.
What does it take to get a project like this off the ground?
In this case the talents required are mental skills and vigour of both the church leader and architect. But you also need to be prepared to see the task through the eyes of an estate agent, a charity lawyer, a construction manager, an ethical thinker, an urban designer, a quantity surveyor, an engineer, a financier and a visionary! No mean feat. Our experience however is that with a worthwhile project of this kind you will find that high value free advice is there in abundance to set things up. This way we can discover the joy of the unexpected – panning for gold among the challenges and frustrations.
Why do to all this effort?
Whether you are religious or not there is a huge opportunity here to give a church building a new purpose that not only reinvigorates its role as a place of worship but that creates a space that can become the true heart of a community.
Ultimately, it all comes down to the potential. These buildings are already used for the immediate relief of suffering. Churches up and down the country provide day centres for the homeless to enjoy a hot meal, offer support for marginalised refugees who have nothing and give those sleeping on the street a bed for the night. If every church building could do this imagine the possibilities, imagine the benefits to a community. It is vital that we find ways to stem the decline of community spaces where people can come together. We are one of the wealthiest countries in the world and yet so many people feel lonely and isolated as our sense of community continues to erode.