08.17.2023 Bath Podium project shortlisted for BPA Award 2023
August 17, 2023
Our recently completed Bath Podium car park project has just been shortlisted for a 2023 BPA Award. Bath Podium is one of just three projects in the running for the Car Park Renovation of the Year award. This award recognises those car parks that "have been transformed into inspiring buildings with a genuine social value and that can host a variety of uses."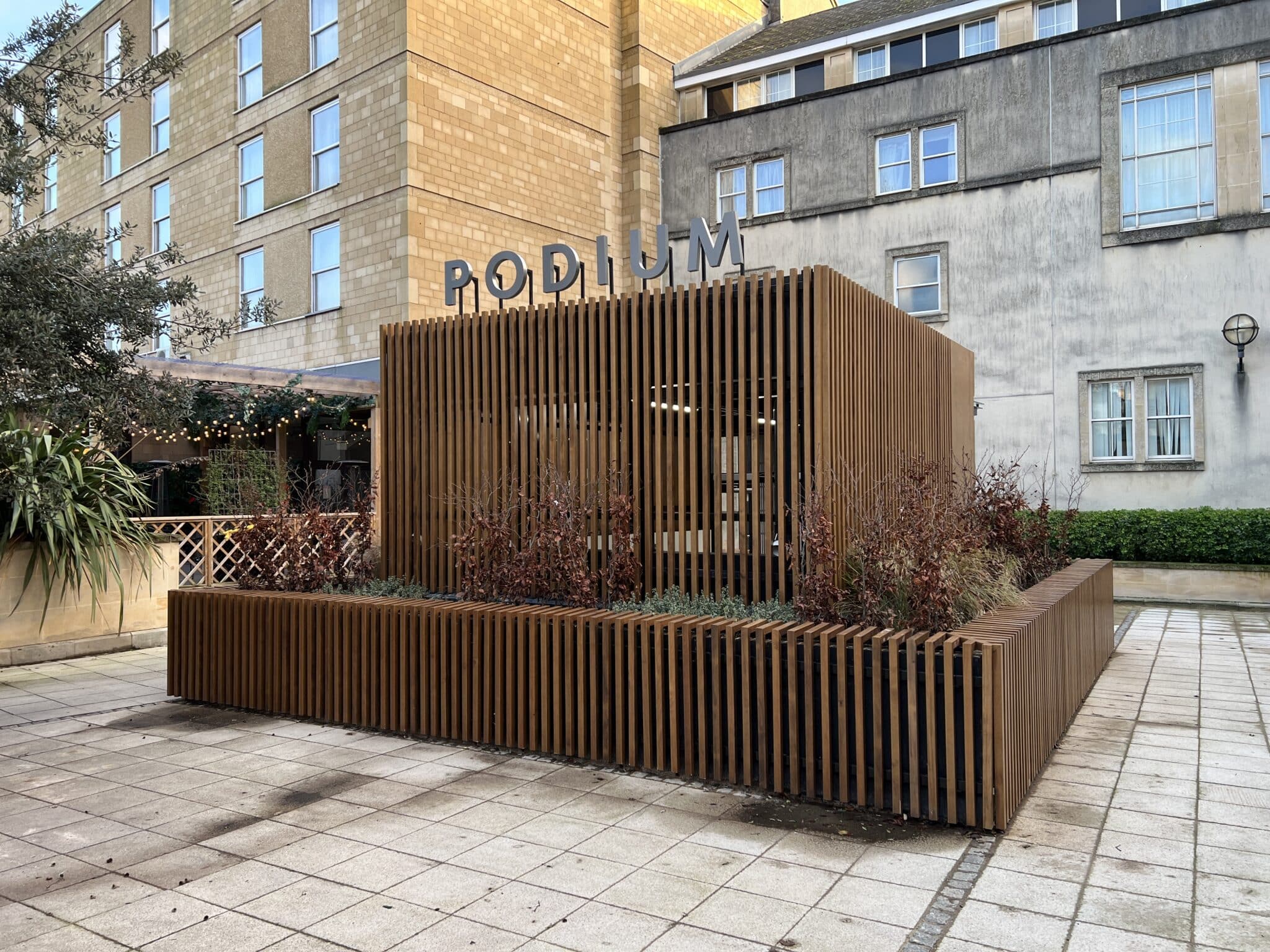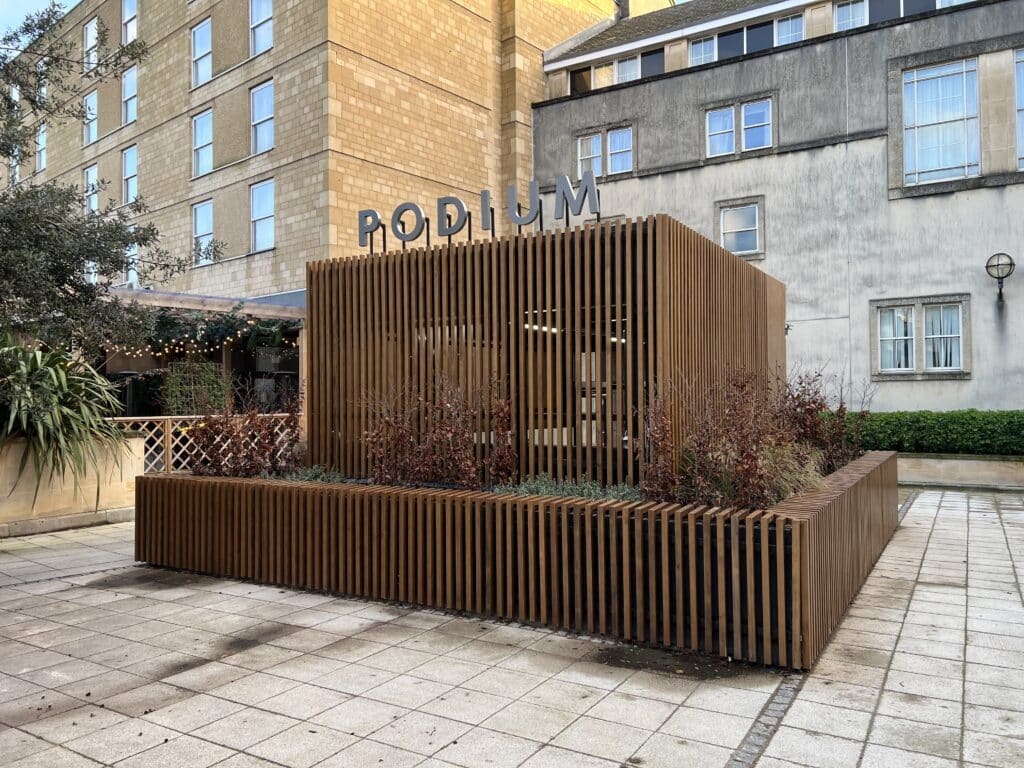 Here's how we positioned the project for the BPA:
Bath Podium carpark (and the adjoining Hilton Hotel) had been chalked up for demolition. Following an investigation into the long term safety of the building, it was deemed unsafe and no longer fit for purpose. The building was then bought by Strathclyde Pension Fund (SPF) who, along with their chosen suppliers, hoped to save the building.
SPF has an ambitious sustainability framework. Knocking down a concrete building only to build a new version of itself in its place is a catastrophe from an environmental perspective, not least because of the waste created and the materials (often a lot more concrete) needed to rebuild. And with any number of concrete car parks from the 60s and 70s now nearing the end of their perceived lifespan around the country, the appointed design team proved that there was another way, to set a precedence. We demonstrated how it was possible to save this city centre building and transform into a car park befitting of the city of Bath now and for the future.
When you save a building from demolition, there are always going to be a lot of problems that you need to overcome. There were the major structural failings that urgently needed addressing as well as the poor, outdated internal design and layout. There were security and personal safety issues and a number of areas where the building fell well short of modern building regs. The building failed also from a sustainability and future-proofing perspective, with no EV chargers or renewable energy sources. The problems however, did not stop there. Bath Podium was an unloved, unpopular, 'eye-sore' of a building in a UNESCO world heritage site, so getting planning permission to save it was a challenge. Once granted, the renovation work had to take place during the pandemic and through into a period of inflation levels not seen for decades…..